Beginning with the legs.
Sculpture Without Wood
It's All About the Legs
George Nelson began with the legs, insisting that they be made of metal and machine formed. And beautiful. He wanted that graceful curve. "Wouldn't it be beautiful to have some kind of sculptured leg on a piece of furniture?" How could that be done without wood and hand-carving tools?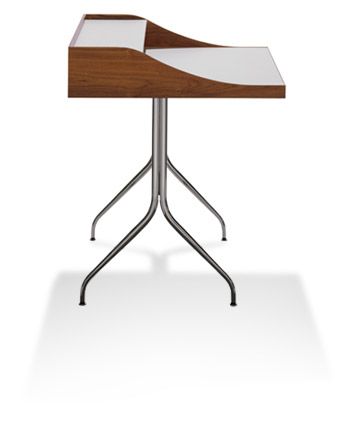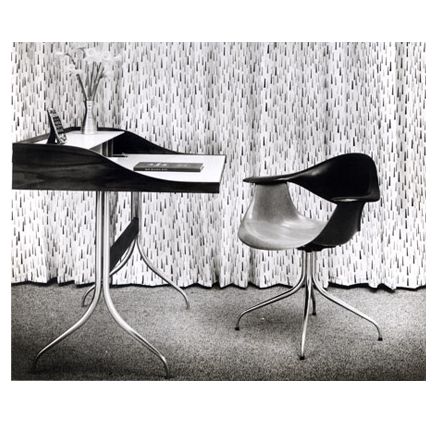 What's a Swag Leg?
Using pressure to taper and curve a metal tube—the process called swaging—proved to be the best way to produce the legs. He added solid walnut stretchers that bolt to the legs for a stable, durable base. Inserting a screw in the legs and rotating them in opposite directions makes quick work of assembly—and makes a strong joint too.
Legs, Legs, and More Legs
Once he got started with swag legs, Nelson didn't stop at desks. He made a work table that lets you spread out papers and tools. And why stop there? Why not a chair? Why not dining tables? He made two—one round, one rectangular—with the walnut base stretchers in an X formation to make room for your legs.